November Writing Month; Pragmatic Guide to Git in print
October 27, 2010
Two great announcements this week: Pragmatic Guide to Git is now in print and shipping from pragprog.com/titles/pg_git, and November is going to be a very special month.
Last year we tried an experiment in writing. It worked well enough that we thought we'd do it again. We call it PragProWriMo, which means Pragmatic Programmers Writing Month. We were inspired by (i.e., we ripped off) NaNoWriMo, National Novel Writing Month, which you can read about here. Our version is simple:
Tell your friends! Tweet this
All About PragProWriMo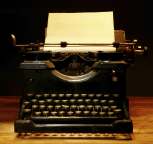 PragProWriMo is all about helping you write that book, whether "that book" is a technical book you'd really like to write but for some reason haven't been able to get started on, or the novel you've always threatened to write but never seem to be able to get your teeth into. Whatever the book, we have one question for you:
What are you waiting for?
We invite you to decide that you're really going to write that book. No more putting it off. The time is now. Oh, and you're going to write it in one month.
We're not kidding. Last November PragPub editor Mike Swaine took the NaNoWriMo challenge and succeeded. That program works like this: You decide that you're going to write a 50,000-word novel in the month of November. You don't revise, you don't worry about quality, you just write, every day. About 1700 words a day. Timeboxing is a great agile technique, and it works well here, too.
The organizers and other participants provide a lot of encouragement and some help, but you do all the writing. And on November 30, if you've kept up the pace, by golly you've written a novel. Over 100,000 people participate in NaNoWriMo every year, and about 15% of them finish their novels.
Our PragProWriMo challenge is a little less daunting.
We'll provide supporting materials and encouragement throughout the month and all you have to do is to write 60 pages toward that book during the month of November. If you're already writing a book for us and you're averaging two pages a day, then ta-da! you're already a winner.
To help you along, we're setting up a forum and a Twitter account. Follow us on Twitter at @pragprowrimo to stay up to date. Join the forum at forums.pragprog.com/forums/190 for more detailed writing advice, answers to your writing questions, and progress reports from participants. And when you finish your 60 pages, you might even get some special recognition from us.
Of course we'd love for you to submit a proposal for that book to us. But it's your work. You can publish it for free, you can do print on demand, you can hide it from the world and keep it to yourself, or you can take it to another publisher. A great new Prag book may result from this project, or it may not. What we're really trying to do is to help you write the book you've always wanted to write.
Even if you're not ready to take our PragProWriMo challenge and write a book in November, you can still take advantage of the writing advice and support that we're queueing up for November. You may learn something useful, and the mere act of joining in will focus your attention on your writing in a new way.
Pragmatic Guide to Git

Get up to speed on Git right now with Pragmatic Guide to Git. Task-oriented two-page spreads get you up and running with minimal fuss. Each left-hand page dives into the underlying implementation for each task. The right-hand page contains commands that focus on the task at hand, and cross references to other tasks that are related. You'll find what you need fast.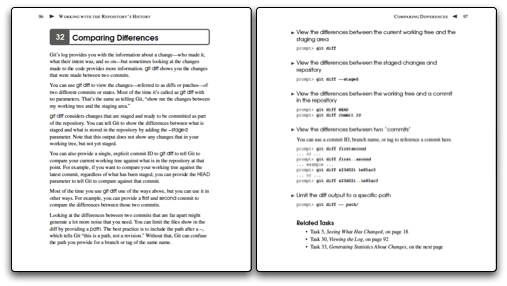 Git is rapidly becoming the de facto standard for the open source and enterprise communities. Its excellent merging capabilities, coupled with its speed and relative ease of use, make it an indispensable tool for any developer. New Git users will learn the basic tasks needed to work with Git every day, including working with remote repositories, dealing with branches and tags, exploring the history, and fixing problems when things go wrong. If you're already familiar with Git, this book will be your go-to reference for Git commands and best practices.
You won't find a more practical approach to learning Git than Pragmatic Guide to Git.
Available now in print and ebook formats from pragprog.com/titles/pg_git
Coming Soon:
The RSpec Book: Behaviour Driven Development with RSpec, Cucumber, and Friends in print. Updated for Rails 3 and RSpec 2
Agile in a Flash card deck
Seven Languages in Seven Weeks in print
Driving Technical Change: Why People On Your Team Don't Act On Good Ideas, and How to Convince Them They Should in print

HTML5

and

CSS3

: Develop with Tomorrow's Standards Today in print
Recently Released:
Thanks for your continued support,
Dave & Andy
www.PragProg.com
Books  *  eBooks  *  Screencasts  *   PragPub Magazine