Our 100th title: Arduino; New Mobile Features; Jobs at Pragmatic Bookshelf
January 12, 2011
As the new year steams under way, we've got a lot to announce. First, we're very proud to launch our 100th title, Maik Schmidt's Arduino: A Quick-Start Guide. Next, we've got some new features to make reading our ebooks on mobile devices that much easier. And last but not least, we've got a few job openings here at the Pragmatic Bookshelf. Read on!
Tell your friends! Tweet this
Arduino: A Quick-Start Guide
With this Quick-Start Guide you'll be creating your first gadgets within a few minutes, following the step-by-step instructions and photos throughout the book. You'll build your own motion-sensing game controller with a three-axis accelerometer, connect the Arduino to the Internet and program both client and server applications, and create a universal remote with an Arduino and a few cheap parts. Plus, you'll build your own burglar alarm that emails you whenever someone's moving in your living room, integrate Nintendo's Wii Nunchuk into your projects, make binary dice, learn how to solder, and more.
Sidebars throughout the book point you to exciting real-world projects using the Arduino, plenty of exercises will extend your skills, and "What If It Doesn't Work" sections help you troubleshoot common problems.
With Arduino: A Quick-Start Guide, beginners can quickly join the worldwide community of hobbyists and professionals who use the Arduino to prototype and develop fun, useful inventions.
Now available in print and shipping from pragprog.com/titles/msard
Watch Maik explain how to make a flickering LED project with the Arduino: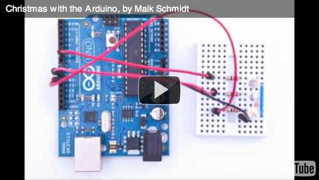 New Ways to Get Books to your Mobile Devices
Amazon, Apple, and Android eReaders have opened up new ways to download books onto your mobile devices, and we've added support to use them.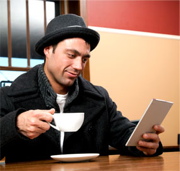 If you own a Kindle, and if your Kindle has WiFi, then we can send your orders (and subsequent updates to books) directly to it. First, find your Kindle's email address—go to Amazon.com and select Kindle/Manage My Kindle from the menu on the left. The table in the section "Your Kindle(s)" shows the full email address; you need to remember the part before the "at" sign. Then go to your profile page at http://pragprog.com/my_profile, scroll to the bottom, and enter your Kindle device's name (just the part before the @-sign) and save. From then on, when we generate a book for you we'll also send it to Amazon for delivery to your Kindle. It will download (for free) whenever your Kindle is connected to a WiFi network.
A lot has changed on the iPhone (and now iPad) since we first released our books in ePub format. Back then, there wasn't much choice in reader software, and we customized our store to deliver to what was then the frontrunner, Stanza. A while back, Apple released iBooks, a great eReader, and in the latest release of iOS they've made it possible to download ebooks directly in to it. This week we updated our online store to support this feature. Visit either the regular or cut-down mobile versions of our site on an iPhone or iPad. When you click a download link for an epub, your device will pop up an Apple dialog offering to load it into iBooks (or any other appropriate application). Your iPhone or iPad will need to be up-to-date for this to work.
We haven't forgotten Android devices. Most Android eReaders use epub format. If your reader software supports a catalog standard called OPDS 1.0, then we can deliver your bookshelf directly into it. Just find the place where it allows you to subscribe to an external catalog and enter http://pragprog.com/my_bookshelf.opds You'll need to enter your account's email and password to validate. You should then see the titles you own listed in the reader. Depending on which reader software you're using, you may have to tell it to refresh this catalog if you buy a new book.
Jobs at Pragmatic Bookshelf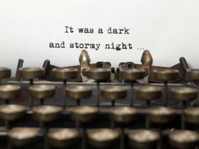 Development Editor. As a development editor, you'll take book projects from inception to completion. You'll help the authors find their voice, but still make it a "pragmatic" book—helpful to real developers, working in real jobs.
Copy Editor. Can you spot subtle typos a a mile away? Poor grammar? That's just a start. We're looking for someone who can help actively shape the book, and ensure the voice and tone matches our style; someone who can spot and fix these problems without sucking the life out of the book.
Indexer. Only a few people can read a book and extract from it the key concepts, anticipating what future readers will need to find. If you're one of these people, and if you're comfortable with inline

XML

markup, come index for us.

XSL

/FO Development and Layout. We're looking for an awesome developer with the technical skills and a great eye to help extend our

XML

-based toolchain and do the layout of our new books. You'll be working with

XSL

, FO, and Ruby to build PDFs, epubs, and mobi files.
All positions require relevant professional experience in that area. See pragprog.com/help-wanted for details.
Coming Soon:
Agile in a Flash card deck
Using JRuby: Bringing Ruby to Java in print
Rails Test Prescriptions: Keeping Your Application Healthy in print
Code in the Cloud: Programming Google AppEngine in print
Recently Released:
Thanks for your continued support,
Andy & Dave
www.PragProg.com
Books  *  eBooks  *  Screencasts  *   PragPub Magazine