Welcome, Pragmatic Programmer!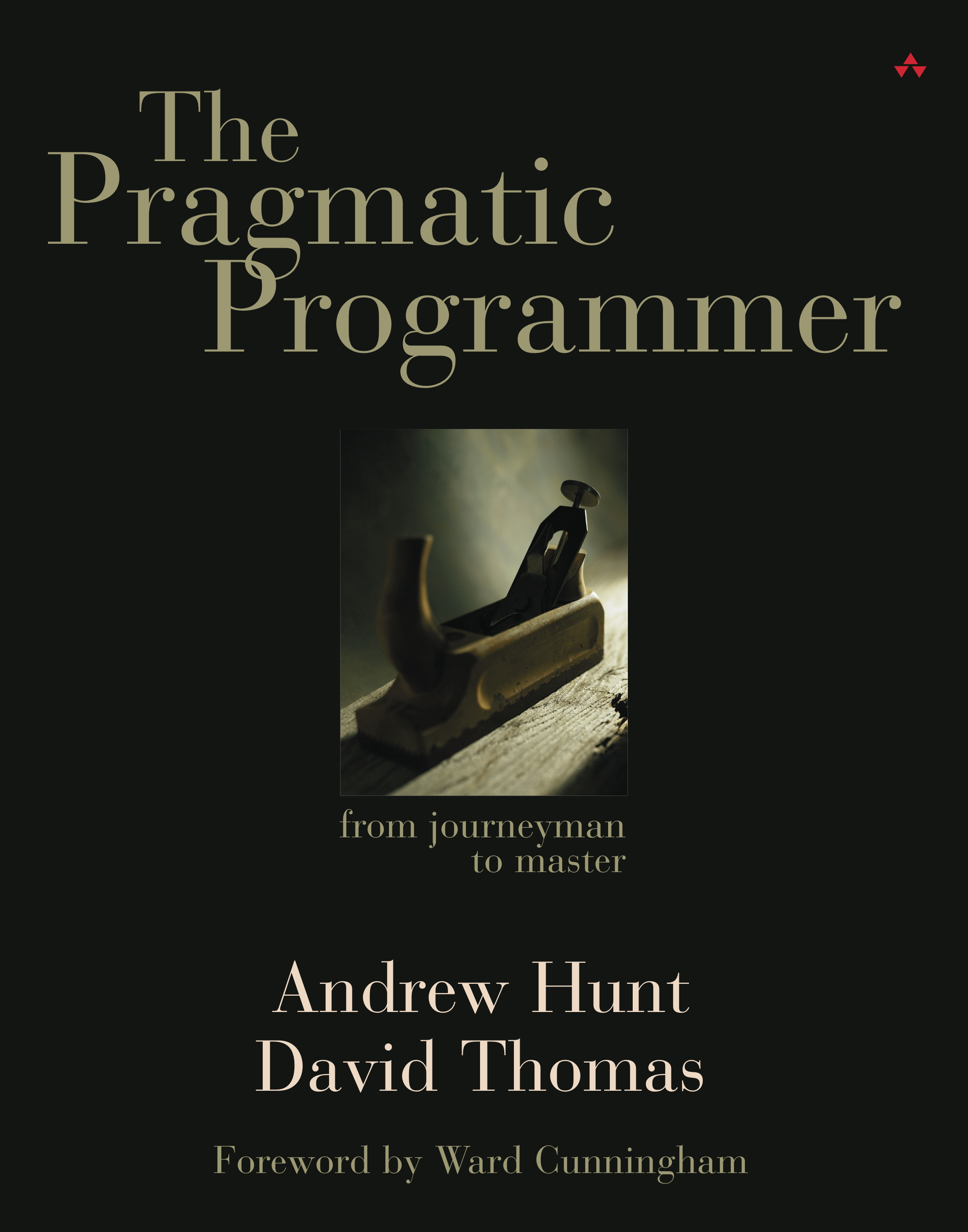 You're a Pragmatic Programmer. You aren't wedded to any particular technology, but you have a broad enough background in the science, and your experience with practical projects allows you to choose good solutions in particular situations. Theory and practice combine to make you strong. You adjust your approach to suit the current circumstances and environment. And you do this continuously as the work progresses. Pragmatic Programmers get the job done, and do it well.
The Pragmatic Programmer Book
First published back at the turn of the century in 1999, The Pragmatic Programmer: From Journeyman to Master still expresses our beliefs about successful software development. We're proud to have worked with hundreds of authors to develop new titles in the areas of projects, careers, and technical skills that exemplify the Pragmatic Programmer spirit.
And now, for the first time ever, you can now get the DRM-free PDF, epub, and mobi versions of The Pragmatic Programmer directly from us. And we can deliver them to your Dropbox, your Kindle, and you can join the community commenting on the book over at Readmill. Please note: The Pragmatic Programmer is published by Addison Wesley, and may not contain the same ebook features or format the same as our Pragmatic Bookshelf books.
The Pragmatic Programmer: From Journeyman to Master.
by Andrew Hunt and David Thomas
Published by Addison-Wesley, Oct 1999
ISBN: 020161622X ISBN-13: 978-0201616224
New Title Announcements and Sales
Do you get our email newsletter? We send it about once every week or two to let you know about our brand-new titles. Just create an account on pragprog.com (email address and password is all it takes) and check the box to receive the newsletter. We will never sell or rent your email address to spammers. Or anyone else.
We don't run sales very often, but one of our worker gerbils did manage to escape with some coupon codes. Randy the Gerbil has been spotted on twitter (@pragprog) from time to time.
Our ebooks do not contain any Digital Restrictions Management, and have always been DRM-free. We pioneered the beta book concept. We'll email your ebook to your Kindle and synch your ebooks amongst your devices via Dropbox, including updates! (see our FAQ). You can read our titles via Readmill, for social highlighting and sharing. You can always come back and re-download your books from your account when needed.

We're here to make your life easier.