Pragmatic Version Control using Subversion
by
Mike Mason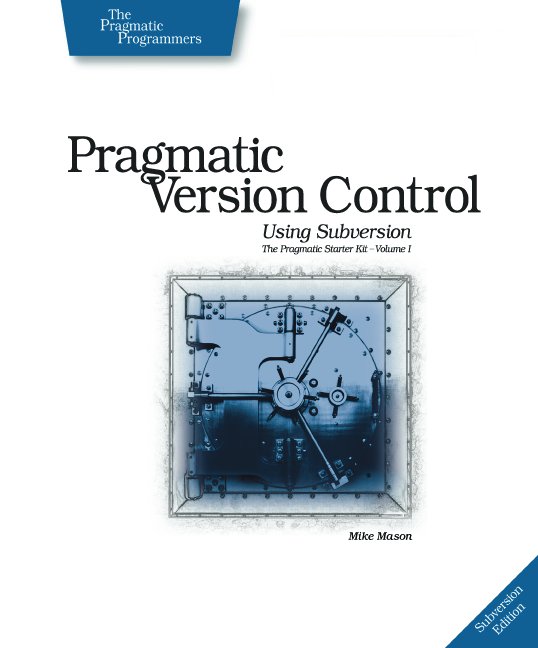 Pragmatic Version Control using Subversion
by
Mike Mason
This edition has been replaced by a second edition
About this Title
Pages:
224
Published:
2005-02-01
Release:
P4.0 (2006-05-25)
ISBN:
978-0-9745-1406-2
Do you need to move to the 2nd Ed? If you already own the 1st Edition, you may or may not need to purchase the newest second edition. Here's what the 2nd Edition has to offer you:
New chapter on Locking and Binary Files (which is available as a free sample here).
New chapter on advanced topics, including programmatic access to Subversion and advanced repository management.
Revised content throughout for the latest features as of Subversion 1.3
If you really, really need the first edition for whatever reason, we have a few left and you can order them below. Otherwise, you probably want the Second Edition.