About Us
The Pragmatic Bookshelf publishing imprint is wholly owned by The Pragmatic Programmers, LLC.
Andy Hunt and Dave Thomas founded the company with a simple goal: to improve the lives of professional software developers. We create timely, practical books, audio books and videos on classic and cutting-edge topics to help you learn and practice your craft, and accelerate your career.
We are not a giant, faceless, greed-soaked corporation. We're a small group of experienced professionals committed to helping make corporate software development easier.
Our titles do not contain any Digital Restrictions Management, and have always been DRM-free; we pioneered the "beta book" concept. We're here to make your life easier.
Leadership
---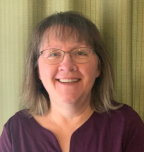 Janet Furlow is the Chief Operations Officer (COO) at the Pragmatic Bookshelf. She oversees and coordinates everything from book production, manufacturing and fulfillment, to customer service and support from her home base in sunny Texas.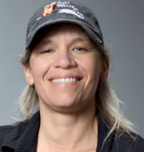 Tammy Coron is the Managing Editor and GameDev Series Editor at the Pragmatic Bookshelf. She's also an author, illustrator, animator, and indie game developer. With over 30 years of experience in the creative-tech space, Tammy is an innovative problem solver and industry leader working on various projects from content creation—including books, tutorials, videos, and podcasts—to the design and development of cross-platform applications and games.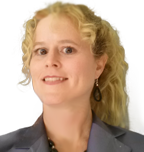 Margaret Eldridge is the Managing Editor of our publication on Medium, she's in charge of Author Relations at the Pragmatic Bookshelf, and she has been editing and writing professionally about technology since 1996. She also runs a document services and PDF form design company called Electronic Document Design. When she's not working, Margaret is usually out sailing and enjoying the Florida sunshine.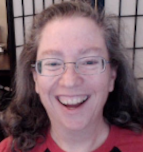 Erica Sadun is the Publicist for the Pragmatic Bookshelf. She enjoys deep diving into technology and has written, co-written, and contributed to dozens of books about computing and digital media. Sadun has blogged at TUAW, Ars Technica, O'Reilly, and Lifehacker. She's also dabbled in programming, teaching, and developer outreach. Notably, she is responsible for more rejected proposals for the Swift Programming language than just about anyone else. She has spent years wandering through the halls of academia, collecting several degrees along the way. She has also raised several children. Sadun loves reading books as much as writing them and hopes to share this love as part of her role at Pragmatic.
Editors
---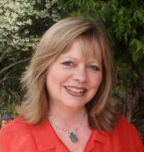 Jackie Carter is a development editor for the Pragmatic Bookshelf. Previously she was an independent software consultant, working with both nonprofit and for-profit organizations. She lives on the northern California coast.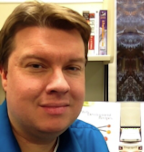 Brian Hogan is an author, a development editor at the Pragmatic Bookshelf, a web developer, and a teacher from Eau Claire, Wisconsin. He's been developing web sites professionally since 1995, building web applications using HTML, JavaScript, Ruby on Rails, and PHP. He enjoys teaching and writing about technology, particularly web development and accessibility. When not hacking on code, he's writing music, watching "The Simpsons," or spending quality time with his wife and daughters. Follow him on Twitter at @bphogan.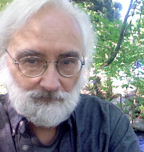 Michael Swaine, Tech Stories Series Editor and developmental editor for the Pragmatic Bookshelf, has been writing about technology full-time since he helped launch InfoWorld back in 1981. He and Paul Freiberger wrote Fire in the Valley, the seminal history of the personal computer and the source for the award-winning movie Pirates of Silicon Valley, and co-wrote the article on computer history for Encyclopedia Britannica. He was editor-in-chief/-at-large for Dr. Dobb's Journal forlikeever, and launched several magazines plus four regular columns in MacUser magazine and columns in a dozen other magazines. He and partner Nancy Groth live in Grants Pass, Oregon.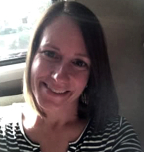 Katie Dvorak has many years of development editing and publishing experience, including stints at IDG Books, PC World Magazine, and the American Medical Association, and projects with O'Reilly, Wiley, and Microsoft Press. She lives in Northern California with her family, where she is often seen running with her dog in preparation for her next marathon.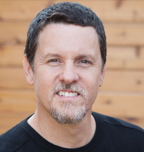 Bruce Tate, Series Editor of our Nerves series, is a father, mountain biker, and climber from Austin, Texas. He is the founder of grox.io, an Elixir training company with one of most extensive libraries for Elixir videos and learning material. His books have included the critically acclaimed Better, Faster, Lighter Java, Seven Languages in Seven Weeks, Designing Elixir Systems with OTP, and Programming Phoenix LiveView. He is one of the earliest adopters of Elixir, and has been constantly involved in the adoption of the language.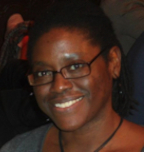 Adaobi Obi Tulton got her first job as a manuscript coordinator in 1997 and has been in publishing ever since. She has been a project editor and development editor for companies such as Wiley, O'Reilly, and Apress, and has done copy editing and proofreading work for companies such as Hachette Book Group and McGraw-Hill. She's a New Yorker, born and raised, and lives there now with her husband, daughter, and cat. She's still trying to find free time to learn how to knit.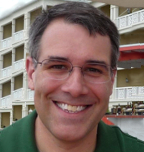 Brian MacDonald has been an editor of technical publications for over 18 years. For most of that time, he ran his own business, with clients including O'Reilly, Wiley, Apress, Wrox, Osborne, and Manning. He also spent a few years as a technical writer at Microsoft. He has co-authored two editions of Learning C# and Learning ASP.NET for O'Reilly. He lives in southeastern Pennsylvania with his wife and son. You can follow him on Twitter at @bmac_editor.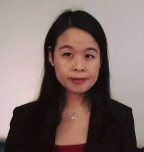 Vanya Wryter is a development editor and copyeditor for the Pragmatic Bookshelf. She is also a writer and instructional designer with a background in education and marketing. She has written and edited books and articles on a variety of topics including education, job skills, and skills training. When she has time, she looks for adventure in urban fantasy books.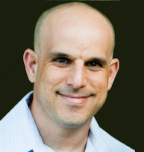 Miki Tebeka, Puzzle Editor on our Brain Teasers series, has a passion for teaching and mentoring. He teaches many workshops on various technical subjects all over the world and also mentored many young developers on their way to success. Miki is involved in open source, has several projects of his own, and has contributed to several more—including the Python and Go projects. He has been writing software for more than 25 years.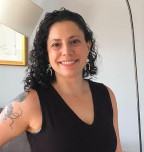 Sophie DeBenedetto, Series Editor of our Your Elixir Source and 7 in 7 series, is a Senior Engineer at GitHub and co-author of Programming Phoenix LiveView. She is a graduate of, and former teacher at, The Flatiron School and has a passion for coding education. Historically she is a cat person but will admit to owning a dog.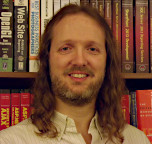 Kelly Talbot has enjoyed helping authors effectively reach their audiences for more than 20 years. During this time, he has been a content developer, project manager, and copy editor for Wiley, Macmillan, Pearson Education, Oxford, Cengage, and other publishers. Kelly's writing has appeared in dozens of magazines. He divides his time between Indianapolis, Indiana, and Timisoara, Romania.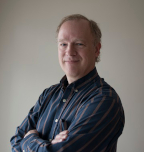 Don Hagist has worked for three decades in software testing and quality assurance on military and commercial projects, focusing on the end-user experience with products that integrate hardware and software. In addition, he is managing editor of the Journal of the American Revolution, and has written several non-fiction books on the American Revolution.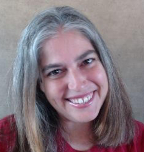 Sandra Williams is a development editor for The Pragmatic Bookshelf. With a background in technical writing and education, she has written a variety of user guides and manuals. She has edited how-to and self-help books on an array of topics including construction, technology, health, and finance. She also has taught grammar and writing courses and specializes in teaching English as a second language. In her spare time, she enjoys performing with her local community theater.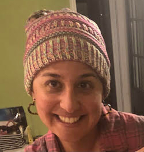 Nicole Taché has been developing technical and life sciences content for 15 years, working with authors to teach tough topics ranging from respiratory physiology to distributed computing. She has worked as an in-house editor for Pearson and O'Reilly, and is a contract editor for MIT Technology Review, F.A. Davis, and self-publishing authors. She lives in St. Louis, where she enjoys cooking and dancing (usually simultaneously) with her husband and two daughters. She also dabbles in the creation of children's picture books.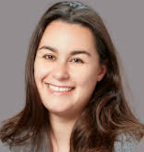 Julia Watson-Foster helps authors refine and share their message through the power of storytelling. A former technical writer, Julia's story took a turn years ago when a serious injury to both wrists nearly sidelined her writing career—permanently. Today she is a produced screenwriter and published author, ghostwriter, and editor with dozens of books under her belt. As an editor, Julia leverages her broad expertise writing and editing nonfiction, fiction, and stories for the screen to help authors engage readers and find the heart of each narrative.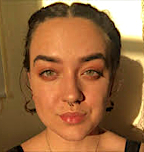 Shayla McKeown is a developmental editor who has helped the authors of over 500 academic manuscripts disseminate their findings and achieve their publication goals. She has edited books on a wide range of topics, from engineering to early childhood development. While the English language is her specialty, she is also fluent in Spanish and has spent time working as a freediving instructor in Mexico. When she's not in the office, you can find Shayla in her ceramics studio, creating whimsical sculptures and experimenting with glaze chemistry.
Kellie Gadeken is an academic writer, developmental editor at the Pragmatic Bookshelf, content editor, and data analyst. Her favorite programming languages are Python and R. She received her Master's Degree from Marshall University and will probably go back for a Ph.D. at some point. When not editing or coding, she can be found traveling, camping, or with her nose in a fantasy, sci-fi, or mystery book. She hails from Colorado but currently lives in Knoxville, Tennessee. You can find her writings at kelliegadeken.com.
Technical Advisors
---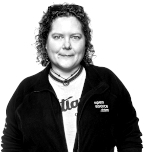 VM (Vicky) Brasseur, Open Source Series Editor for the Pragmatic Bookshelf, is an award-winning free/open source advocate and corporate strategist, international keynote speaker, and writer. She's the author of Forge Your Future with Open Source, the only book detailing how to contribute to free/open source (FOSS) projects. Aside from articles in various publications, she also writes about FOSS, business, and their intersection on her blog.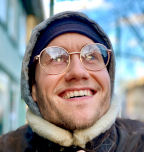 Erlend Sogge Heggen, GameDev Series Expert for The Pragmatic Bookshelf, is an open product developer, designing and producing games and web applications as part of an overarching practice of openness. He has participated in long-lasting open source projects as both a hobbyist (jMonkeyEngine) and a professional (Discourse), and currently as an indie entrepreneur (Fish Fight). You can run into Erlend anywhere in the open gamedev community, especially in the realm of Rust. His writings and latest projects are kept up to date on his GitHub profile.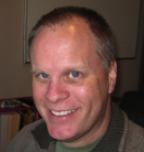 Jeff Langr has enjoyed over a third century in software development. Jeff is the author of five software development books, including three published by the Pragmatic Bookshelf and a rewrite of the Andy Hunt/Dave Thomas classic, Pragmatic Unit Testing in Java with JUnit. He also wrote two chapters for Uncle Bob Martin's highly acclaimed bestseller, Clean Code. Through his company, Langr Software Solutions, Inc., Jeff provides technical/process training, hands-on coaching for development teams, and programming services.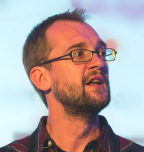 Oliver Lindberg, Web Development Series Expert for The Pragmatic Bookshelf, is an independent editor, content consultant, and founder of the Pixel Pioneers events series. Formerly the editor of net magazine, he has been involved with the web design and development industry for more than 15 years and helps businesses across the world create content that connects with their customers. Follow him on Twitter at @oliverlindberg.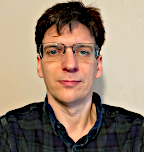 Noel Rappin, Ruby/Rails Series Editor, is a Staff Software Engineer at Chime Financial and has more than 20 years of experience as a professional software developer. He is the author of multiple technical books including Programming Ruby, Rails 5 Test Prescriptions, and Modern Front End Development With Rails. Noel was the host of the Tech Done Right Podcast. Follow Noel on Twitter @noelrap and online at noelrappin.com.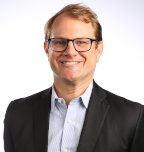 Frazer Rice, Tech in Finance Series Expert, focuses on fin- and legaltech. Based in New York, Frazer is a lawyer and the Regional Director for Pendleton Square Trust Company. He is the author of Wealth Actually, which focuses on intelligent decision-making around wealth. Frazer also produces and hosts the "Wealth Actually" podcast, which centers on issues affecting the wealth management industry. Frazer is interested in the impact of artificial intelligence, data science, and programming on the legal and financial services industries. An avid golfer and comic book/horror fan, you can find Frazer at frazerrice.com and on twitter @frazerrice.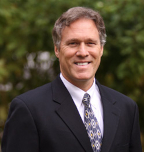 Mike Riley, Pragmatic Bookshelf's Hardware and IoT Series Expert, is a professional software developer, DevOps engineer and emerging information technologist, and the author of several Pragmatic Bookshelf titles including Portable Python Projects and Programming Your Home. Mike is also a contributing editor and author of hundreds of technical articles and reviews for Dr. Dobb's, DevProConnections, iPhone Life and Make Magazine, and was the co-host of Computer Connection, a technology enthusiast show broadcast on CLTV. Mike is also a contributing author to the Open eBook Publication Structure Specification, one of the three standards that comprise the EPUB digital publication file format.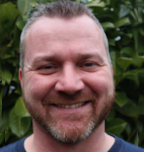 Maik Schmidt has worked as a software developer for more than 20 years and makes a living creating complex solutions for large enterprises. Outside his day job, he writes book reviews and articles for computer science magazines. He is the author of Arduino: A Quick-Start Guide, Second Edition and Raspberry Pi: A Quick-Start Guide, Second Edition.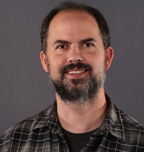 Simon St. Laurent is a content manager at LinkedIn Learning, focusing primarily on front-end web projects. He has been co-chair of the Fluent conference and of OSCON. He has authored or co-authored books including Introducing Elixir, Introducing Erlang, Learning Rails 3, XML: A Primer, and Cookies. You can find more of his writing on technology, Quakerism, and the Town of Dryden at simonstl.com.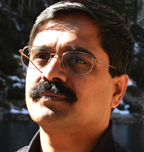 Dr. Venkat Subramaniam is an award-winning author, founder of Agile Developer, Inc., and an instructional professor at the University of Houston. He has trained and mentored thousands of software developers in the US, Canada, Europe, and Asia, and is a regularly invited speaker at several international conferences. Venkat helps his clients effectively apply and succeed with agile practices on their software projects. Venkat is a (co)author of multiple books, including the 2007 Jolt Productivity award-winning book Practices of an Agile Developer.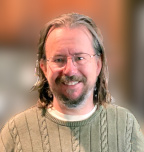 Herbert Wolverson, Rust Series Expert for The Pragmatic Bookshelf, is an independent consultant, providing custom software development and architecture advice. He is the author of Hands-on Rust, the "Rust Roguelike Tutorial," numerous blog posts, and articles on Medium.com. Herbert is active in the Rust community and maintains several open source projects ranging from games to radio propagation analysis.
Founders
---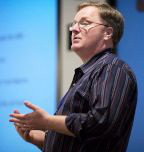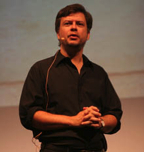 Dave Thomas and Andy Hunt, The Pragmatic Programmers, are internationally recognized as leading voices in the software development community. They consult and speak around the world. They authored the seminal work, The Pragmatic Programmer in 1999 (now in it's 20th Anniversary Edition), and were two of the authors of the Agile Manifesto. Together, they founded the Pragmatic Bookshelf in 2003.
Ethics Panel
---
The Pragmatic Programmers Ethics Panel provides the leadership team with thoughtful input, well-informed feedback, and expert advice on many of the toughest questions and issues the company faces.
Adaobi Obi Tulton
Permanent Member
Adaobi Obi Tulton is a freelance development editor with Pragmatic Bookshelf and the owner of Serendipity23 Editorial Services, based in NYC. She has been working in publishing for over twenty years, starting shortly after graduating from New York University with a bachelor's degree in English. She started as a manuscript coordinator for the Journal of Cell Biology at Rockefeller University and then became a project editor for John Wiley and Sons, working on their computer technology titles. After thirteen years with Wiley, Adaobi started her own freelance editing business, offering developmental editing, copyediting, and proofreading services, and works with several publishing clients, including Wiley, Hachette Book Group, and Hay House. As a development editor with Pragmatic, her books have included topics such as Python, Docker, and iOS development.
Brian MacDonald
Permanent Member
Brian MacDonald has been an editor of technical publications for over 20 years, and currently acquires content for DigitalOcean's Community tutorials. In the past, he has run his own editorial services business, with clients including the Pragmatic Bookshelf, O'Reilly, John Wiley, Apress, Wrox, Osborne, and Manning. He also spent a few years as a technical writer at Microsoft. He has co-authored two editions of Learning C# and Learning ASP.NET for O'Reilly. He lives in southeastern Pennsylvania with his wife and son.
Coraline Ada Ehmke
Associate Member, 2021-2022
Coraline Ada Ehmke is an internationally recognized engineer and activist with almost three decades of industry experience. She is best known as the creator of Contributor Covenant, the first and most popular code of conduct for open source communities. She was honored with the Ruby Hero award in 2016 for her work on diversity, inclusion, and equity in open source. In 2018, Coraline addressed the United Nations Forum on Business and Human Rights on human rights abuses in the tech industry. She is the author of the Hippocratic License, an open license designed to protect human rights. Most recently, she co-founded the Organization for Ethical Source and serves as its Executive Director.
Deb Nicholson
Associate Member, 2021-2022
Deb Nicholson is a free software policy expert and a passionate community advocate. After years of local organizing on free speech, marriage equality, government transparency and access to the political process, she joined the free software movement in 2006. She is the General Manager at the Open Source Initiative which stewards the Open Source Definition and works to raise awareness and adoption of open source software. She's won the O'Reilly Open Source Award and the Award for the Advancement of Free Software for her efforts to broaden the free software movement. She is also a founding organizer of the Seattle GNU/Linux Conference, an annual event dedicated to surfacing new voices and welcoming new people to the free software community.
Kimberley Cook
Associate Member, 2021-2022
Kimberley has been a software engineer for 8 years, working in a range of places from digital agencies, publishing houses, hardware and now freelancing. She started coaching at codebar in 2014 when she realised she wanted to help other minorities learn to code and get into tech. She spent many years helping at codebar, becoming an organiser a few months after attending for the first time and then becoming one of the directors in 2016. She also loves being outdoors whether it's snowboarding, mountain biking, or climbing — so much so she now lives in the French Alps.
Olu Niyi-Awosusi
Associate Member, 2021-2022
Olu is a writer, creator and Javascript enthusiast living in London. They are passionate about remote working, lists, ethics (in general and) in tech, justice in its many forms, accessibility, diversity and inclusion, learning new things, and intellectual rigour in all spheres of life. They aspire to help make the world fairer, safer, more equitable and more understandable for all through the lens of technology. They have spoken at Afrotech Fest and Non-Binary in Tech, and written for A List Apart.
Paolo Perrotta
Associate Member, 2021-2022
Paolo Perrotta is a traveling software mentor. He wrote "Programming Machine Learning" and "Metaprogramming Ruby" for the Pragmatic Programmers, and produced the popular "How Git Works" training for Pluralsight. He's a lifelong developer across multiple domains, ranging from automotive to healthcare, large-scale web sites, and computer games. He speaks a lot — at conferences and, according to his friends and family, pretty much anywhere else.
Susanne Tedrick
Associate Member, 2021-2022
Susanne Tedrick is a cloud infrastructure specialist for Azure, Microsoft's cloud computing platform. In her work, Susanne helps her clients address their needs and challenges when migrating and modernizing their existing infrastructure and applications to the cloud.
Fiercely committed to increasing the participation of women and people of color in STEM professional opportunities, Susanne performs community service work for several non-profits, including serving as Vice Chair of the Advancing Tech Talent and Diversity Executive Council for CompTIA, and a coalition member for the Command Shift initiative for the non-profit, NPower. Susanne is the author of the critically acclaimed book, "Women of Color in Tech".
Venkat Subramaniam
Permanent Member
Dr. Venkat Subramaniam is an award-winning author, founder of Agile Developer, Inc., and an instructional professor at the University of Houston. Venkat has trained and mentored thousands of software developers in the US, Canada, Europe, and Asia, and is a regularly-invited speaker at several international conferences. Venkat helps his clients effectively apply and succeed with sustainable agile practices on their software projects. Venkat is a (co)author of multiple technical books, including the 2007 Jolt Productivity award-winning book Practices of an Agile Developer.