About Us
The Pragmatic Bookshelf publishing imprint is wholly owned by The Pragmatic Programmers, LLC.
Andy Hunt and Dave Thomas founded the company with a simple goal: to improve the lives of professional developers. We create timely, practical books, audio books and videos on classic and cutting-edge topics to help you learn and practice your craft, and accelerate your career.
We are not a giant, faceless, greed-soaked corporation. We're a small group of experienced professionals committed to helping make corporate software development easier.
Our titles do not contain any Digital Restrictions Management, and have always been DRM-free; we pioneered the "beta book" concept. We're here to make your life easier.
Our Publishers
---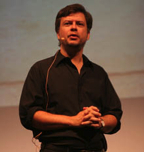 The Pragmatic Programmers, Andy Hunt and Dave Thomas, are internationally recognized as leading voices in the software development community. They consult and speak around the world. They were two of the authors of the Agile Manifesto. Together, they founded the Pragmatic Bookshelf in 2003.
Andy Hunt, Publisher In Chief, is an author and publisher, avid musician, and sometime woodworker. When not making noise or firewood he occasionally speaks at conferences. He has been active in the field of software development since before the @ sign. He co-authored The Pragmatic Programmer with Dave as well as a dozen other titles, including science fiction novels, and tweets random bits about code, life, and zen at @PragmaticAndy.
Read more including what he's up to now at Andy's personal site, toolshed.com.
---
Dave Thomas, Publisher Emeritus, founded the Pragmatic Bookshelf with Andy, and retired in 2016. Dave currently teaches college, turns wood, and plays with new technology and paradigms. Follow his tweets as @pragdave.
Executive Staff
---
Janet Furlow is Vice President of Operations at the Pragmatic Bookshelf. She oversees and coordinates everything from book production, manufacturing and fulfillment, to customer service and support from her home base in sunny Texas.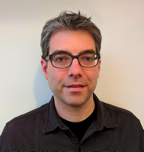 Dave Rankin is Executive Editor at the Pragmatic Bookshelf. He has been a professional software developer since 1998 and has worked on projects for clients ranging from Fortune 500s to the Department of Defense. Dave has taught writing at the university level, has served as a technical writer and editor for a New York Times web property, and has worked as a technical editor for DigitalOcean.
Our Editors
---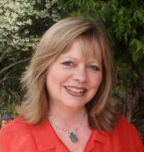 Jackie Carter is a development editor for the Pragmatic Bookshelf. Previously she was an independent software consultant, working with both nonprofit and for-profit organizations. She lives on the northern California coast.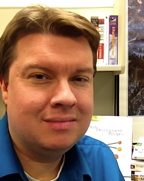 Brian Hogan is an author, development editor at Pragmatic Bookshelf, web developer, and teacher from Eau Claire, Wisconsin. He's been developing web sites professionally since 1995 as a freelancer and consultant, building web applications using HTML, JavaScript, Ruby on Rails, and PHP. He enjoys teaching and writing about technology, particularly web development and accessibility, and currently teaches introductory programming courses at a local technical college. He is the author of tmux: Productive Mouse Free Development, HTML5 and CSS3: Develop With Tomorrow's Standards Today, and Web Development Recipes. When not hacking on code, he's writing music, watching "The Simpsons," or spending quality time with his wife and daughters. Follow him on Twitter at @bphogan.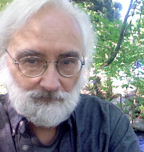 Michael Swaine, editor of PragPub magazine and books for Pragmatic Bookshelf, has been writing about technology full-time since he helped launch InfoWorld back in 1981. He and Paul Freiberger wrote Fire in the Valley, the seminal history of the personal computer and the source for the award-winning movie Pirates of Silicon Valley, and co-wrote the article on computer history for Encyclopedia Britannica. He was editor-in-chief/-at-large for Dr. Dobb's Journal forlikeever, and launched several magazines plus four regular columns in MacUser magazine and columns in a dozen other magazines. He and partner Nancy Groth live in Grants Pass, Oregon.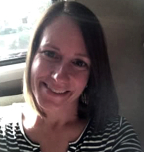 Katie Dvorak has many years of development editing and publishing experience, including stints at IDG Books, PC World Magazine, and the American Medical Association, and projects with O'Reilly, Wiley, and Microsoft Press. She lives in Northern California with her family, where she is often seen running with her dog in preparation for her next marathon.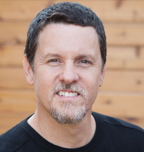 Bruce Tate the Series Editor of our Seven in Seven and Your Elixir Source series, is a mountain biker, climber, and father of two from Austin, Texas. As the Chief Technology Officer oficanmaketibetter.com, the social innovation and market research platform, he is responsible for leading all technology and developing industry-leading agile solutions for voice-of-customer feedback. He has written more than ten books, including Beyond Java and the award-winning Seven Languages in Seven Weeks.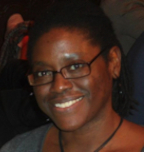 Adaobi Obi Tulton got her first job as a manuscript coordinator in 1997 and has been in publishing ever since. She has been a project editor and development editor for companies such as Wiley, O'Reilly, and Apress, and has done copy editing and proofreading work for companies such as Hachette Book Group and McGraw-Hill. She's a New Yorker, born and raised, and lives there now with her husband, daughter, and cat. She's still trying to find free time to learn how to knit.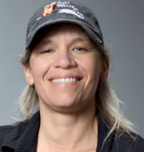 Tammy Coron is an independent creative professional and the host of Roundabout: Creative Chaos. She's also the co-founder of Day Of The Indie, a site for game designers and developers. For more information, visit TammyCoron.com.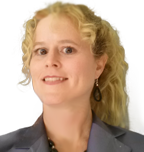 Margaret Eldridge has been editing and writing professionally about technology since 1996. She runs a document services and PDF form design company called Electronic Document Design (edocdesign.com). When she's not working, Margaret is usually out sailing and enjoying the Florida sunshine.
Dawn Schanafelt started out in the publishing industry with a job in O'Reilly Media's customer service department. From there, she worked her way up the editorial ranks to development editing. She enjoys all parts of the book-creation process—yes, even indexing. She lives in Oregon with her wonderful husband, amazing daughter, and photogenic cat.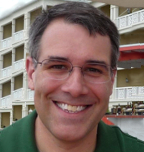 Brian MacDonald has been an editor of technical publications for over 18 years. For most of that time, he ran his own business, with clients including O'Reilly, Wiley, Apress, Wrox, Osborne, and Manning. He also spent a few years as a technical writer at Microsoft. He has co-authored two editions of Learning C# and Learning ASP.NET for O'Reilly. He lives in southeastern Pennsylvania with his wife and son. You can follow him on Twitter at @bmac_editor.
Our Technical Advisory Board
---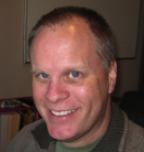 Jeff Langr has enjoyed over a third century in software development. Jeff is the author of five software development books, including three published by the Pragmatic Bookshelf: a rewrite of the Andy Hunt/Dave Thomas classic, Pragmatic Unit Testing in Java with JUnit, the widely-distributed card deck, Agile in a Flash (co-written with Tim Ottinger), and Modern C++ Programming with Test-Driven Development. He also wrote two chapters for Uncle Bob Martin's highly acclaimed bestseller, Clean Code. Through his company, Langr Software Solutions, Inc., Jeff provides technical/process training, hands-on coaching for development teams, and programming services.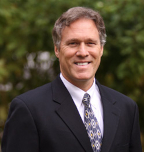 Mike Riley is a technical advisor for Pragmatic Bookshelf. He's a professional software developer and emerging information technologist, and the author of Programming Your Home and the Sublime Text 2 screencast for Pragmatic Bookshelf. Mike is also a contributing editor and author of hundreds of technical articles and reviews for Dr. Dobb's, DevProConnections, and Make Magazine, and was the co-host of Computer Connection, a technology enthusiast show broadcast on CLTV. Mike was a contributing author to the Open eBook Publication Structure Specification, one of the three standards that comprise the EPUB digital publication file format.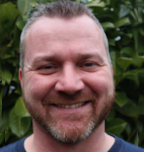 Maik Schmidthas worked as a software developer for more than 20 years and makes a living creating complex solutions for large enterprises. Outside his day job, he writes book reviews and articles for computer science magazines. He is the author of Arduino: A Quick-Start Guide, Second Edition and Raspberry Pi: A Quick-Start Guide, Second Edition.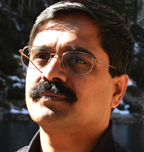 Dr. Venkat Subramaniam is an award-winning author, founder of Agile Developer, Inc., and an instructional professor at the University of Houston. He has trained and mentored thousands of software developers in the US, Canada, Europe, and Asia, and is a regularly invited speaker at several international conferences. Venkat helps his clients effectively apply and succeed with agile practices on their software projects. Venkat is a (co)author of multiple books, including the 2007 Jolt Productivity award-winning book Practices of an Agile Developer.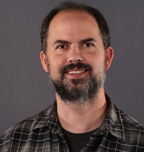 Simon St. Laurent is a content manager at LinkedIn Learning, focusing primarily on front-end web projects. He has been co-chair of the Fluent conference and of OSCON. He has authored or co-authored books including Introducing Elixir, Introducing Erlang, Learning Rails 3, XML: A Primer, and Cookies. You can find more of his writing on technology, Quakerism, and the Town of Dryden at simonstl.com.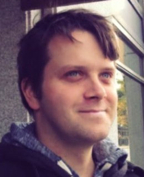 Brian Anderson is a content manager at LinkedIn Learning, focusing on the delivery of software from traditional system administration, to cloud computing, web performance, Docker, and DevOps. He has been co-chair of the Velocity conference and host of the O'Reilly Media podcast. He has been working in online education and serving the needs of working learners for more than fifteen years.