By professional developers for professional developers.
Featured Book
Small, Sharp, Software Tools
Harness the Combinatoric Power of Command-Line Tools and Utilities
$19.95
Master the command line to improve and optimize your software development experience.
New Releases
Member Account
Why We're Different
What People Are Saying
"@pragprog always publishes good quality books related to Ruby, Rails and JavaScript. Reading those books really make me learning stuffs!"
- Randylien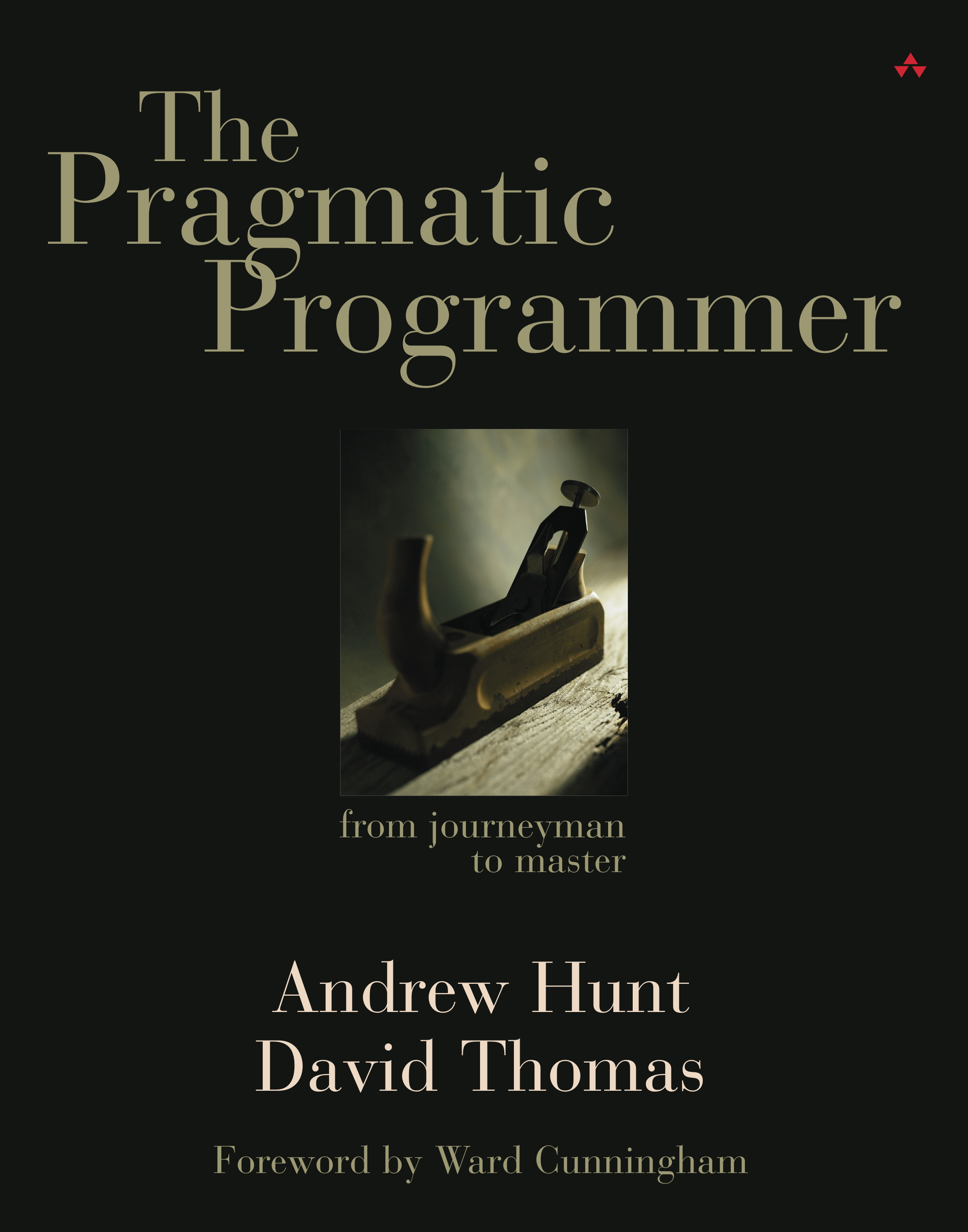 The Pragmatic Programmer
Andy and Dave wrote this seminal, classic book to help their clients create better software and rediscover the joy of coding. Almost twenty years later, its advice is still spot on, and the Pragmatic philosophy has spawned hundreds of our books, screencasts, audio books, and success stories. We're here to help you get on top of your game.
Tip of the Day
Use Exceptions for Exceptional Problems. Exceptions can suffer from all the readability and maintainability problems of classic spaghetti code. Reserve exceptions for exceptional things.
What People Are Saying
"@pragprog always publishes good quality books related to Ruby, Rails and JavaScript. Reading those books really make me learning stuffs!"
- Randylien